Libbey
the most energy-efficient, large-scale glass production process in the world
Project goal:
Royal Dutch Glass Factory Leerdam (Libbey) is one of Europe's largest glass manufacturers, with glass factories in the Netherlands and Portugal. Libbey has an active sustainability policy and is known for developing and maintaining innovative manufacturing technologies and processes. Libbey has applied for funding for the European OPTIMELT project. The OPTIMELT project involves the demonstration of an innovative waste heat recovery concept. With the OPTIMELT project, Libbey is demonstrating that it has the most energy efficient, large scale glass production process in the world.
The challenge
After approval of the European LIFE grant application for the OPTIMELT project, Libbey and its consortium partners were looking for a partner to guide them through the implementation of this project. They also needed support and advice regarding the complex LIFE administration.
The solution
ffiqs supports Libbey in the design and implementation of its financial, administrative, and legal processes. For example, ffiqs has drawn up guidelines, in line with the LIFE grant regulation, which the project consortium must comply with. In addition, ffiqs has supported and advised on two official amendments and interim project reports.
The result
ffiqs has made a proactive contribution to the realisation of this sustainability project. Libbey has realised considerable energy savings through the application of OPTIMELT through the reuse of combustion gases. This has also resulted in reduced emissions of NOx (nitrogen oxides).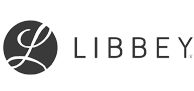 "ffiqs has a lot of experience in grant schemes and projects. This makes them of great value in all phases of the project, from application to completion. Thanks to its pro-active and solution-oriented attitude, ffiqs has completely relieved us of the administrative burden in this complex LIFE grant project."