Nexperia
High-volume production of essential semiconductors, components that are required by every electronic design in the world
Project purpose: support in managing the grant portfolio
Nexperia is active in the semiconductor industry. Before the demerger in 2017, Nexperia was part of NXP Semiconductors (formerly Philips Semiconductors). Nexperia's focus is the high-volume production of essential semiconductors and components required for various electronic designs in the world.
The challenge
Nexperia has an extensive grant portfolio. They were looking for a partner that could advise and assist them in answering grant-related questions. They also required support with the project-based organisation of their grant projects and related legal issues. In addition, they wanted to use the integral cost system (IKS) and were looking for a partner that could support them.
The solution
ffiqs supports Nexperia with several aspects of its grant portfolio. Part of this consists of advising on and checking the grant project administrations. In addition, ffiqs supports Nexperia in reporting on ongoing grant projects, as well as handling formal legal grant processes. Finally, ffiqs supports them with the certification of the annual IKS calculations.
The result
Numerous grant projects are now optimally structured, making the output of the processes more efficient and effective. This required the introduction of various project management formats. As a result, all necessary data are now easily available. In addition, the new processes ensure that there are fewer irregularities in the documents obtained and that common errors are excluded.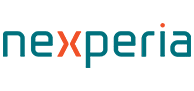 "In ffiqs we have a proactive and efficient partner for the application, management and reporting of our grant projects. If we have a question, a short consultation with the experts at ffiqs is often enough. What's also great is that they never make us wait long for an answer!"