Rotterdam City Council
Stimulating innovation in various fields
Project purpose: optimising the administration of grants
In 2019, ffiqs worked intensively with and for the Rotterdam City Council. Rotterdam was looking for an expert in grants for the 'outgoing grants' department, part of the Administrative Support (BCO) department.
The challenge
Residents and organisations can apply online for a grant from the Rotterdam City Council for activities that contribute to one of the municipality's policy objectives. In this way the municipality stimulates innovations in many different areas. The department 'outgoing grants' is responsible for the administration of all outgoing grant files. They asked ffiqs to help them design a more efficient way to organise the administration process.
The solution
ffiqs has mapped out all the processes related to the grant administration and has advised the municipality of Rotterdam in redesigning their systems.
The result
ffiqs optimised the grant administration process of the municipality of Rotterdam by redesigning the administration procedures. In addition, ffiqs designed new grant schemes in the field of energy transition, neighbourhood improvement and (building) logistics.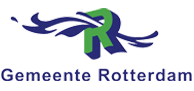 "By redesigning the administration, ffiqs has not only optimised the grant process, but also made the work of our employees easier."