Signify
Long-term and flexible support for new and ongoing grant projects
Signify, formerly Philips Lighting, is the world leader in lighting for professionals, consumers and lighting for the Internet of Things. Thanks to its energy-efficient lighting products, systems and services, Signify's customers enjoy superior lighting quality, people live safer and more comfortable lives, businesses work more efficiently and productively, and cities are more livable. With 2021 sales of EUR 6.9 billion, approximately 37,000 employees and a presence in more than 70 countries, Signify is harnessing the extraordinary potential of light to enrich people's quality of life and is committed to a sustainable world.
The challenge
Signify has a complex grant portfolio and annually subscribes to multiple grant calls in the Netherlands and Europe. This prompted the company to seek long-term and flexible support for new and ongoing grant projects. Signify needed the necessary expertise and resources to optimise its grant applications and the realisation of the projects. It also sought support in the project-based design of the grant projects and their financial settlement.
The solution
Since 2017, ffiqs has been supporting Signify with the preparation, submission and realisation of WBSO (R&D tax deduction) and grant applications. Also, ffiqs provides in-house support in managing European and Dutch grant projects on an administrative and financial level. Some examples of these projects are AI-TWILIGHT (Escel), Ampere (PENTA) and Spotlight (H2020). By keeping Signify's business operations firmly in mind, ffiqs provides targeted grant advice and takes over various tasks completely from Signify. By optimising the grant administration process, Signify's research and finance departments have been more closely aligned ever since.
The result
With the arrival of ffiqs, Signify can follow up on questions faster, deliver high-quality reports, and have a better overview of project administration. In short, Signify is completely unburdened in the grant process.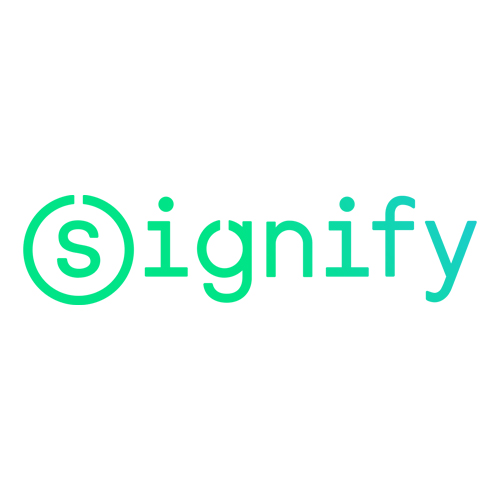 "Of the grant-funded projects, ffiqs has provided several reports in which no project has ended with an unexpected result. Thus, ffiqs provides the compliance expertise that allows Signify to meet grant requirements at all times."